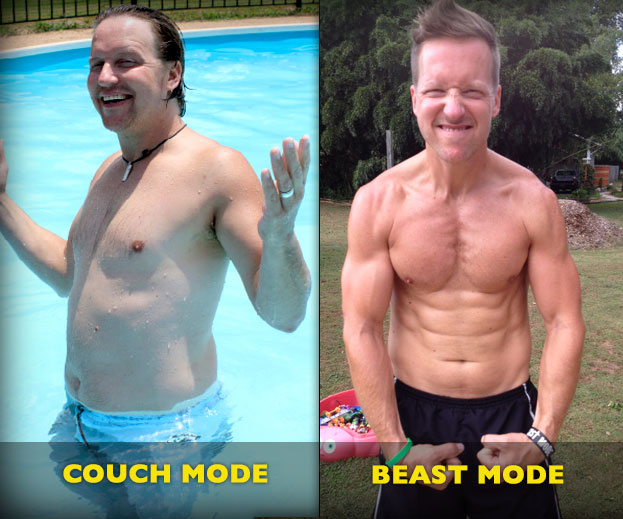 I talk to alot of people about fitness & weight loss & wanted to share the journey God is leading me on past and present.
feeling heavy
Around 5 yrs ago I was at my heaviest not just physically but mentally. I had no motivation. I felt tired, oppressed, lethargic, and defeated. My wife and I talked about making changes but it was always only talk but not much action.
"Biggest Loser" Competition
God started challenging me to take action through a "biggest loser" competition at work and then through a daily running challenge (to run every day for a year). Through these challenges, i began to realized what amazing masterpieces our bodies are (body, mind & spirit). As we learn Truth and live within God's boundaries of movement, nutrition, & fitness we will begin to reach our built in potential. Through this daily process & journey I find myself in the best shape of my life at the age of 46.
Now through circumstances only He could orchestrate, I am in a profession where I have the privilege as a Fitness Trainer to partner with people on their journey. I have a passion to encourage others and pour the simple Truth of God's design into other people to challenge them to reach their full potential. I want to encourage people to look at their life in the light God's unchanging Truth, power & love rather than through their past failed or hurtful experiences. Do not let your past experiences define future potential.
There is hope, fullness, joy, and victory for every person designed by Jesus.
Allow Him to do in you and through you what you haven't been able to do in the past. Through Him everything is possible! And I would be honored to help along the journey!
Here are two scripture that He placed before me to stir hope & fullness in my life – i hope you will be encouraged by them:
"You will know the Truth and the Truth will set you free." John 8:32
"Be still and know I am God." Psalm 46:10