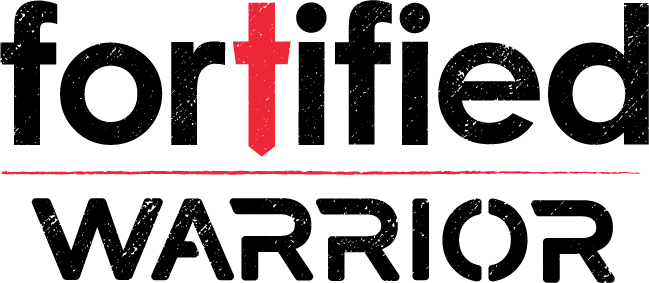 FORTIFIED WARRIOR – NINJA OBSTACLE TRAINING
Modeled after obstacles and skills shown in the popular show American Ninja Warrior, will teach patience, self-discipline, body awareness and functional fitness.  We will incorporate different exercises to develop strength, agility and balance. We believe physical strength helps develop mental and spiritual strength – we will learn how to conquer any obstacle that comes our way!  This is a fun way to teach youth to love being fit and active!
At Fortified Fitness, we believe everyone is created by God with crazy potential, the potential not just to survive but to thrive! We believe there is a warrior waiting to be unleashed in everyone – the potential to be brave, strong and fortified, inside and out!
> Join the Fortified Warrior contact list – stay in the loop of exciting Fortified Warrior Opportunities
SUMMER CLASS SCHEDULE:

> REGISTER HERE if you are interested in any of the following options.
Fortified Warrior – Ninja Obstacle Training

SUMMER WEEKLY CLASS – for AGES 10-16 
TUESDAYS
• 10:30am-11:30am (class begins 6/13 if there is demand)
• 11:30am – 12:30pm
THURSDAYS
• 10:30-11:30AM
• 11:30am – 12:30pm (class begins 6/15 if there is demand)

SUMMER WEEKLY CLASS – for AGES 5-9
WEDNESDAYS
• 9:30-10:30AM
• 10:30-11:30AM (class begins 6/14 if there is demand)
>>RESERVE YOUR SPOT – class space is limited
>> DOWNLOAD LIABILITY FORM – All participants must sign a liability form.
---
CLASS DETAILS:
• 3-10 kids per class (space is limited so sign up early)
• Monthly Fortified Warrior Membership:
$70 per kid – 1 class per week / 4 classes per monthly period
$50 monthly membership per sibling
• Drop-In Rate: $20 drop in rate but best way to reserve your spot is with a monthly membership.


> SIGN UP & RESERVE YOUR SPOT for Fortified Warrior Youth Class
---
Family discounts available for Men & Ladies Group Circuit Training as well
Referral points available – earn $20 discount in points per referral that signs up for monthly memberships, Session Packages or Personal Training that you can use on your next purchase.
---
---
Show Your Ninja Pride with a Fortified Warrior Shirt!
> At Fortified Fitness, we believe everyone is created by God with crazy potential, the potential not just to survive but to thrive! We believe there is a warrior waiting to be unleashed in everyone – the potential to be brave, strong and fortified, inside and out!
> PURCHASE A SHIRT – high quality soft-style super comfy shirt – available in charcoal and black – youth and adult sizes