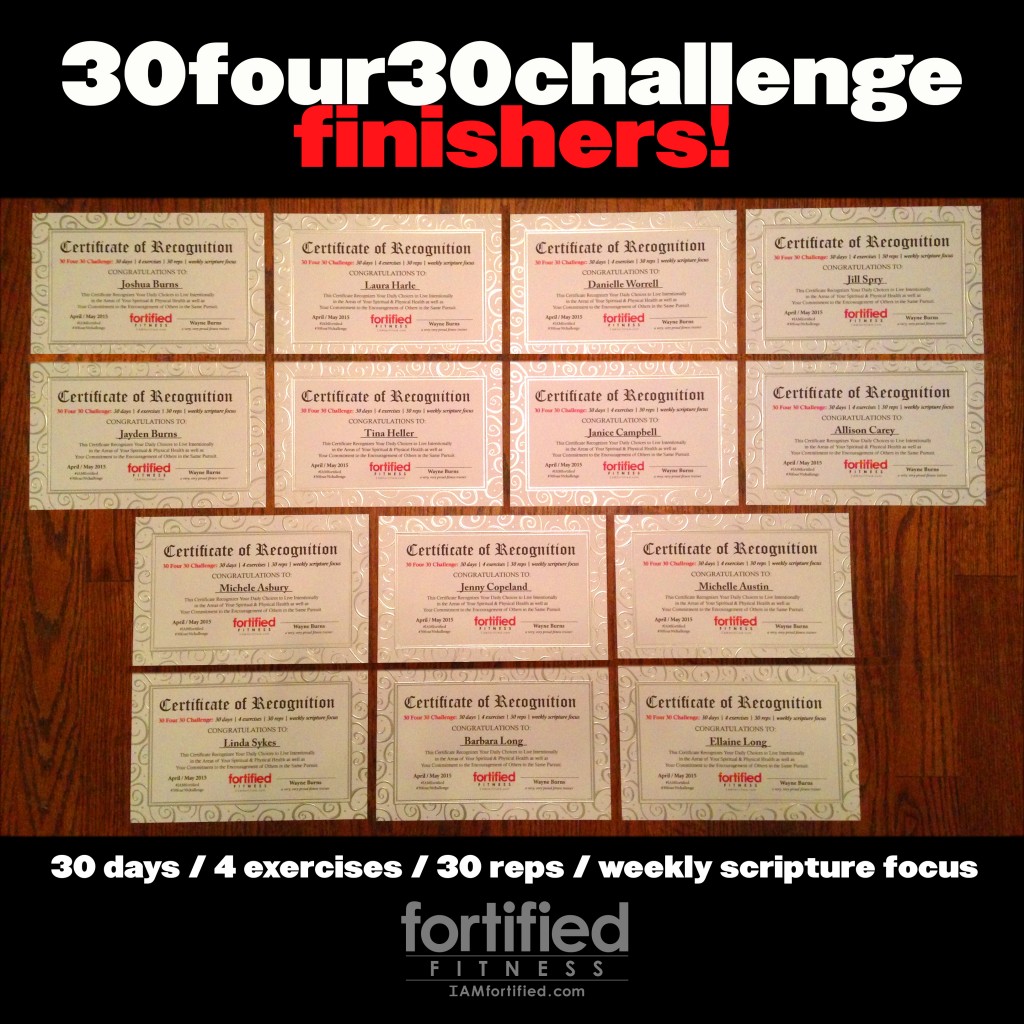 We are so proud of the finishers of the #30for30challenge (16 total). Each overcame various obstacles and common excuses and completed the daily challenge one day at a time for 30 days. For some this was the first challenge like this they've completed! One of the great things about challenges is that, once you complete a challenge you naturally ask yourself: if I could do that, what else can I do? It's empowering! It's training for life & strength & self-control.
 Accountability & Encouragement
It has been so encouraging to see how participants (on Facebook) encouraged others by posting workouts on the #30four30challenge daily post as well as your scripture focus, for accountability and encouragement to others. We naturally got into the habit of going back and "liking" each post as if to say "I see you did your challenge today and you did a great job!"
Community is Powerful Thing!
We each did the challenge on our own but ultimately felt a sense of accountability in the group! Community is a powerful thing! If you didn't do it with us last time, stay tuned, and join us on JUNE 1 for the next challenge – everyone is welcome and you can start right where you are! You will be blessed and maybe accomplish something you've never done before. You'll never know unless you try.
Participant Reward
By the way, we would like to give a handy dandy certificate of recognition and A FREE GROUP CIRCUIT CLASS SESSION to all #30for30finishers! Contact Wayne Burns for details on how to redeem your reward.