We LOVE Homeschool Families!
We are a positive and encouraging family facility and we have an encouraging and hard working group of Homeschool Ninja Warriors at Fortified Fitness! We offer Ninja Warrior Classes, Daytime Open Gym as well as Customized Special Events or Customized Private Classes for homeschool groups. Some kids attend as simply a part of their PE curriculum and others pursue ninja as a sport and compete on a national level and have even competed on American Ninja Warrior JR!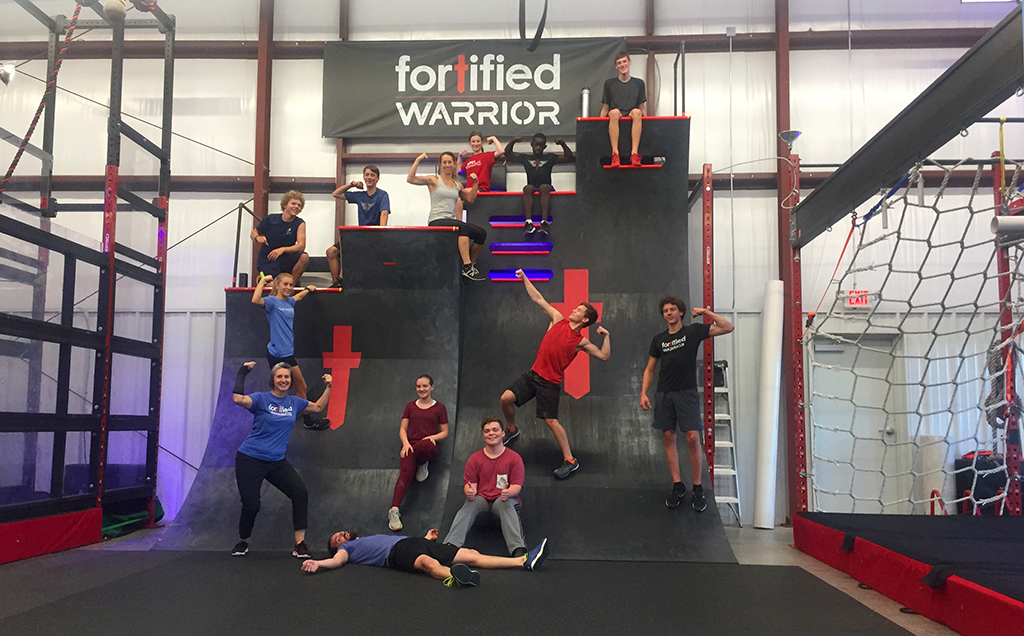 Why We Do What We do…
Ninja Warrior Training is a fun way for kids, youth and adults to love being fit and active! Modeled after obstacles and skills shown in the popular show American Ninja Warrior & American Ninja Warrior JR, our "Warriors In Training" Program teaches patience, self-discipline, body awareness and functional fitness. We offer a wide variety of ninja warrior obstacles for all ages and all skill levels. Jump, hang, climb, & balance! We want to encourage and inspire kids and adults to love being active!!
We incorporate different exercises to teach young people proper form developing strength, agility and balance. We believe physical strength helps develop mental and spiritual strength. We teach kids to start right where they are and learn how to conquer obstacles in the gym and in turn it gives them confidence to conquer obstacles in life and encourage others to do the same!
A Growing Sport…
Ninja Warrior is a growing sport with national leagues and competitions all over the country. This is a uniquely encouraging sport, it's not uncommon for kids and adults of all levels to be competing along side the Ninja Warrior Athletes we see on TV. At Fortified Fitness, we offer several competitions per year, local comps and national league competitions. This is also a great for sports training to develop lower and upper body strength, balance, agility and endurance to compliment all other sports off season.