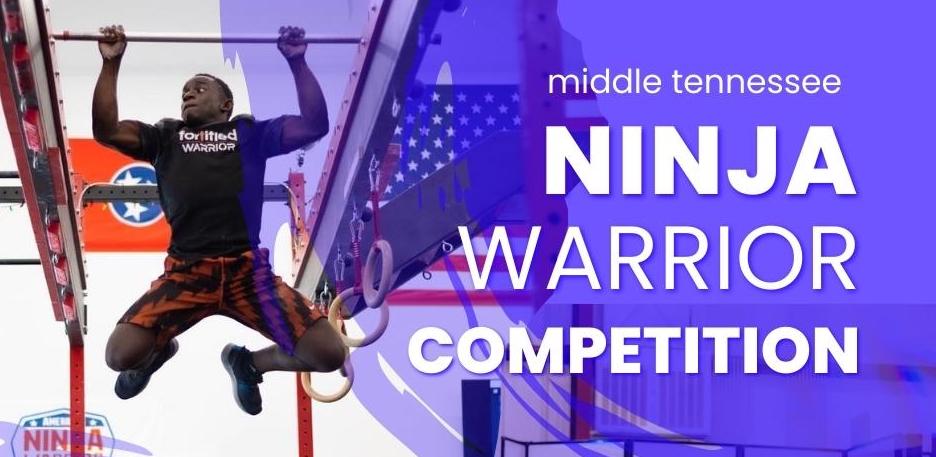 Fortified Ninja Warrior
Middle Tennessee Fall Competition
September 22, 5:00-8:00pm
Join us at Fortified Fitness for a Middle Tennessee Ninja Warrior Competition! At Fortified Fitness, we strive to provide an encouraging family friendly atmosphere. Our competitions are challenging fun! Join us and test your skills on our Ninja Warrior obstacle course. Each participant will have the opportunity to run the full course.
Start time is approximate and subject to change depending on number of participants – (please check back on social media and our website for updates).
• Divisions (male/female): 7U (ages 5-7), 9U, 11U
• Entry Fee: $30
• Prizes for 1st place finisher in each division
Competition Wave times:

 
Est. Start Times:
• 7U: 5 PM
• 9U: 6 PM
• 11U: 7PM
 Spectators are free (with limited capacity)
Times subject to change based on registration numbers closer to event – check our website and social media pages at the end of the week for updates.
Competition Details
ALL COMPETITORS MUST SIGN LIABILITY WAIVER TO COMPETE
Start time is approximate and subject to change.
ON-TIME check-in required to participate.
We have a competitor limit cap per class – Register Early –  first come first serve.
We are a chalk free facility –

LIQUID CHALK ONLY

permitted
Specific start times for each age group will be determined soon. However, there may be a limited number of contestants in each division to make sure each group can start at their scheduled time.

MARK YOUR CALENDARS:

Fortified UNAA Area Competition

December 2, 2023

Registration Opens Soon at NinjaMasters