Wayne Burns
Fortified Owner & Manager, Personal Fitness Trainer, Group Trainer, Ninja Warrior & OCR Coach
Owner & Founder of Fortified Fitness with wife Stephanie Burns. 

Fortified Fitness was founded in 2013 – We are a family owned, local small business.

Fitness Trainer for over 7 years

Certifications

AFAA Personal Trainer 

AFAA Group Trainer

 

Sportsmetrics Certified Trainer

RRCA Certified Run Coach

Currently working towards StrongFirst Certification

Seminar Speaker, Presenter & Curriculum Writer

Run For Him 5K & 10K Race Director (2013 – present)

American Ninja Warrior Course Tester for past 3 years 

Worship Leader – guitar / vocals

Current Interim for over 3 years at Belle Aire Baptist Church

Past 20 years for adult, college, youth and kids services & special events

Over 25 years of carpentry experience – framing, custom trim carpentry & custom cabinet builder
My passion is to help people of ALL fitness levels discover their God-given potential and encourage them to set and reach fitness and health goals. 
I am a Jesus follower and an admirer of God's creation! I have been married to Stephanie, my best friend, for over 20 years and I am a dad to three amazing boys! 
Contact Wayne: 615-202-2486 / email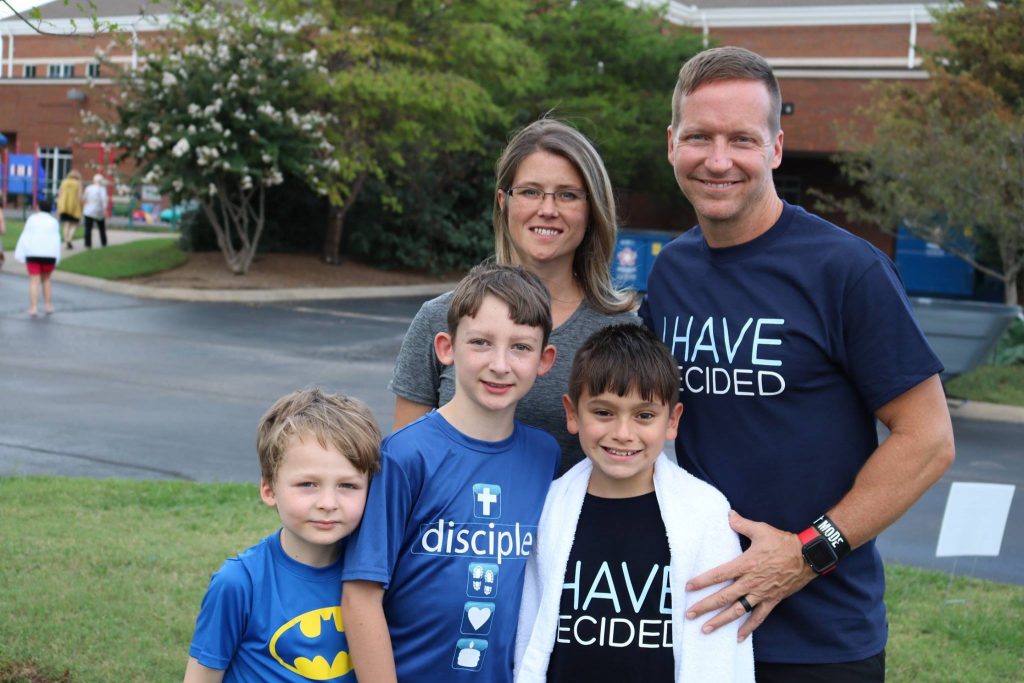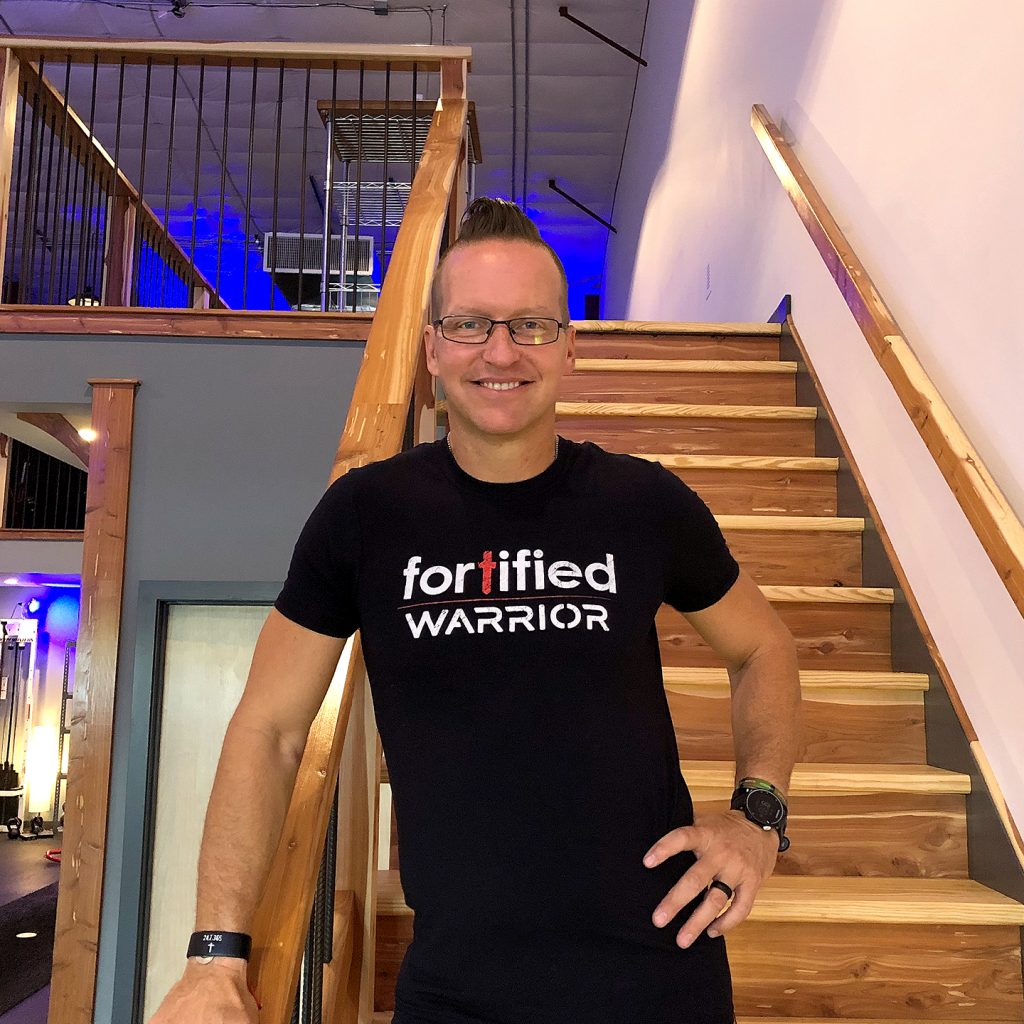 Janice Quick
Fitness Trainer, Ninja & OCR Coach, HR, Events Coordinator & 
Leader, Administrative Assistant
Has worked with Fortified Fitness for over 3 Years

Certifications

Action Personal Training Certification

AFAA Group Fitness Certification

WERQ Cardio Dance Certification & Zumba certification

CPR / First Aid Certified

Spent 20 years in the healthcare industry – was certified procedural coder for 10 years (1997-2007) as a business manager of medical practice.

Has completed half-marathons & Runs Spartan Races and Warrior Dashes
Janice is a military wife and has been for over 20 years and thus is a big supporter and advocate for military/military families. 
Her biggest accomplishment = her kids
Personal motto – "It's never too late to become what you might have been.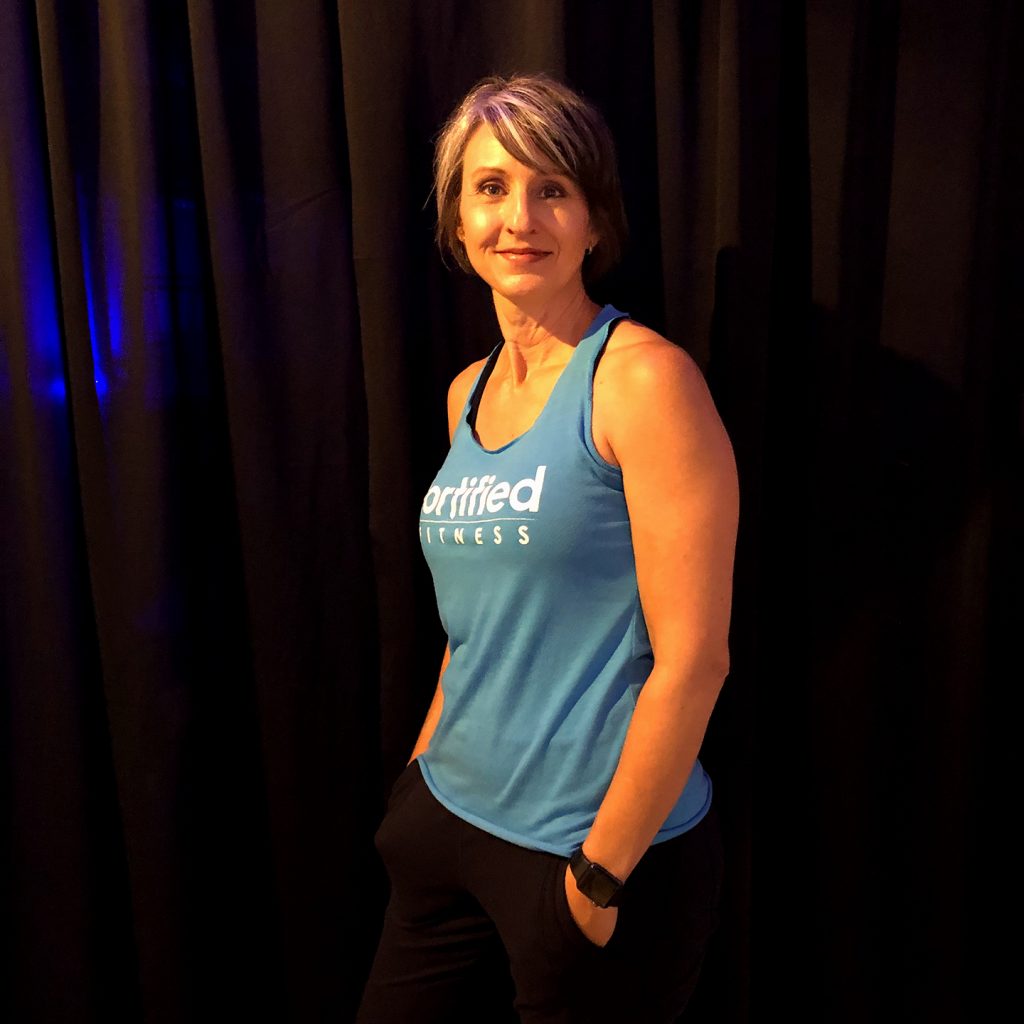 Fred Mindach
Personal Trainer, Group Fitness Trainer, Functional Screening Coach, Life Coach
Certifications

ACE Certified Trainer

StrongFirst Level II Instructor Certification

Precision Nutrition Coach

Functional Movement Screen Coach

Personal Trainer with the Institute of Human Performance

Served in United States Navy as an Aviation Structural Mechanic and Hydraulicsman. 

Became a Second Class Petty Officer and was the supervisor for airframes in the Phase Division where I supported wartime missions after 9/11.

 

Personal Training Director at Bally Total Fitness in California

Led Physical Fitness Program for the Navy.

 

During my travels I have been able to learn from some of the top strength coaches in the world, racking up many certifications in the process. 
My mission now is to help people realize how awesome they were created and to work from there strengths instead of working from what they think are negatives.  I want people to realize their full potential both physically and spiritually instead of living under a self limiting title that either they or those around them have given them.
When I am not working I am training keeping my strength skills fine tuned and spending time with my awesome wife and 4 kids!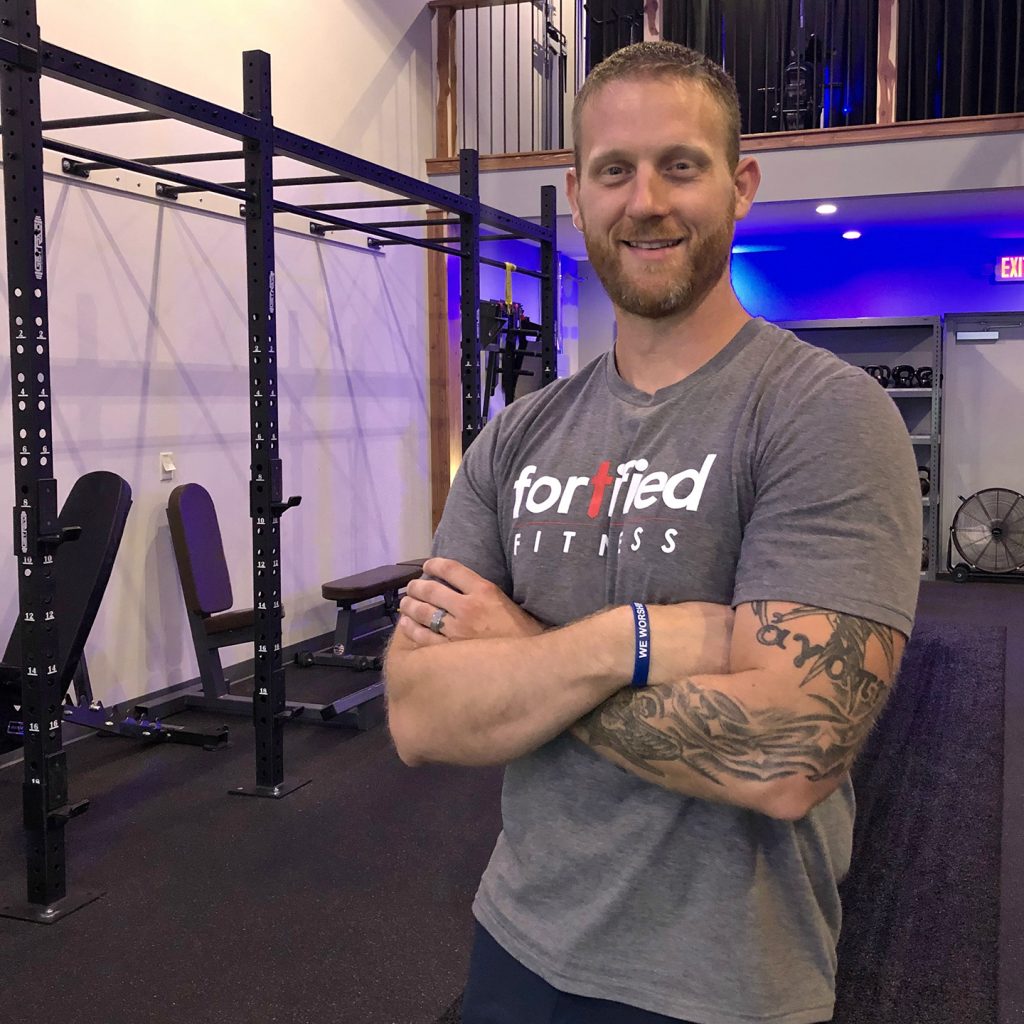 Michael Kenney
Head Ninja Warrior & OCR Coach, Personal Trainer, Group Fitness Trainer, Events Leader 
Worked with Fortified for over 2.5 years

Certifications & Education

ACSM Exercise Physiologist 

Bachelors degree in Exercise Science from MTSU

Currently working on his Precision Nutrition certification

Currently Serving as a Marine (for 6.5 years)

Accomplishments

Completed the St. Jude Marathon in 2017

His fastest mile time is 4:50

His maximum pull-ups (strict) is currently 36

Shot a Barrett 50 caliber 1880m and hit target at night

 

Was a supervisor at Amazon for 3 years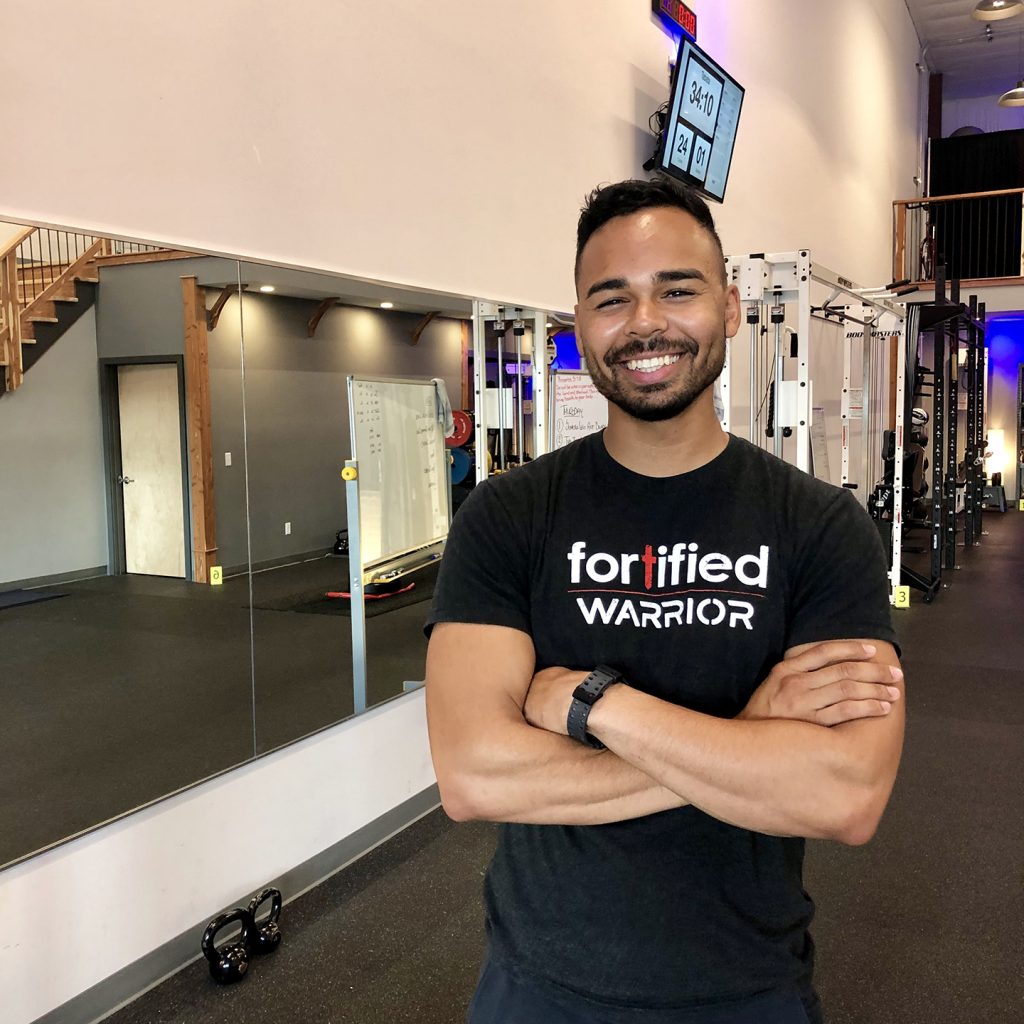 Lucy Caroline Rinks
Events Coordinator & Team 
Leader, Administrative Assistant, Front Desk, Ninja Coach, Mat Challenge Trainer
Worked at Fortified since 2018
hometown: Rockvale, TN
working towards Bachelor's degree in Elementary Education at MTSU (Go big blue!)
favorite workout move is anything plank-related
Fun Facts:

Youngest in my family
I love Jesus with all of my heart!
I love to travel and plan on studying abroad in Spain before I graduate college
I enjoy volunteering with Read to Succeed
I took dance from age 2 through high school and now I teach dance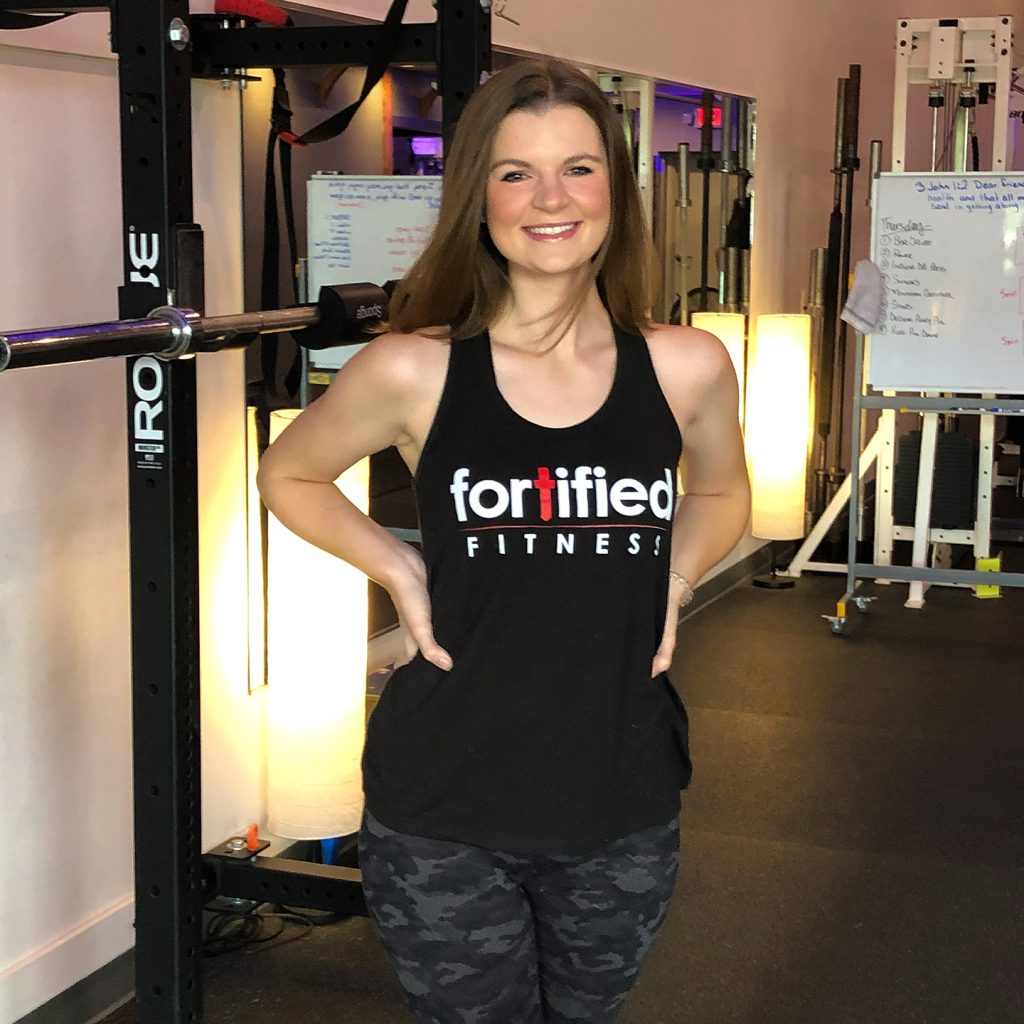 Michelle Austin
Personal Fitness Trainer, Group Fitness Trainer, Run Coach
Fortified client since 2015; on staff since April 2018
Bachelor's degree from MTSU in communication disorders

 

Master's degree from MTSU in speech-language pathology
Certifications

American Council on Exercise (ACE) certified personal trainer
RRCA Certified Run Coach
CPR/First Aid Certified from the AHA/American Red Cross

has ran 2 full marathons and 15 half-marathons
mom of 2 teens and has bee married for 22 years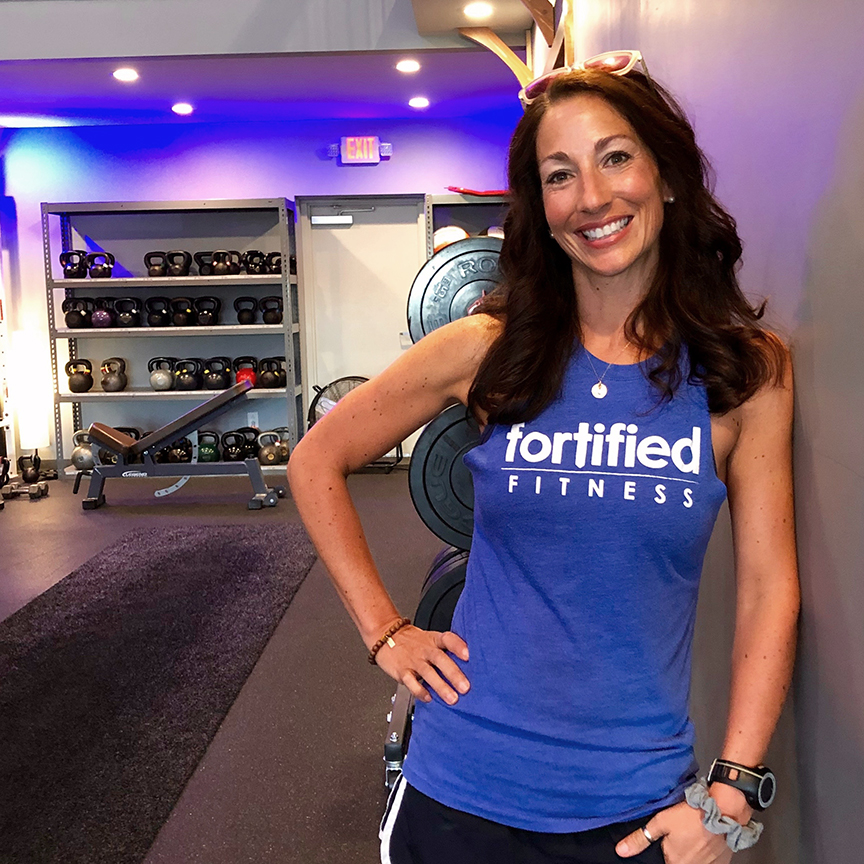 Jules Craddock
Group Fitness Trainer
Worked at Fortified for over a year
Has over 8 years experience in Fitness Training
Has a Bachelor's Degree from MTSU in Finance
Certifications

StrongFirst instructor
NSCA and FMS

Married and has 3 kids and a grandbaby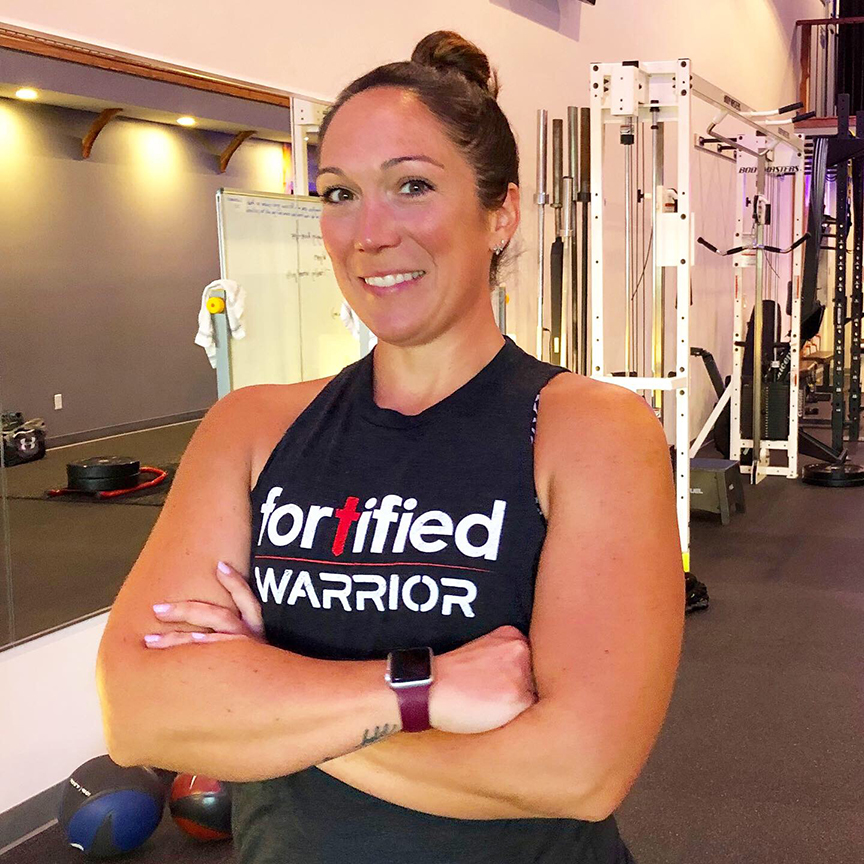 Travis Heyward
Ninja Warrior Coach
Hometown: Myrtle Beach SC
Training to compete on American Ninja Warrior
Favorite Obstacles: bar hoping like salmon ladder, flying bar, dejavu
Love to build obstacles
Competes in OCR events – favorites are Spartan and Savage!
Favorite Exercise: Pull-ups – record is 28 strict
Loves: running, climbing and parkour
Completed p90x Series 4 years in a row (1 plus 2 and 3 extended)
Certified Butcher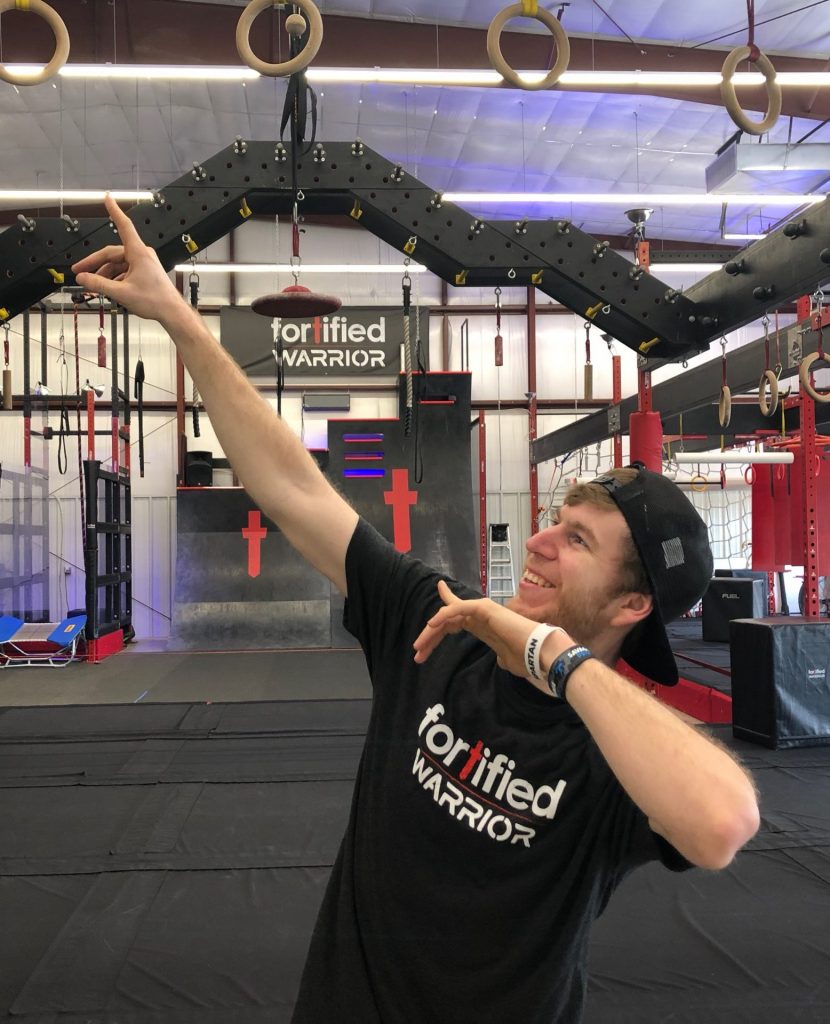 Amanda Brown
Group Fitness & OCR Trainer, 
Mat Challenge Instructor
Hometown: Murfreesboro

1 year of working at Fortified Warrior

BS degree in Exercise Science

Over 15 years experience teaching a variety of group exercises classes 

4 years experience in Fitness management

Mother to 5 strong ninjas

I love….. Jesus, being outside, hiking, exercising, colorful and spicy food, adventures with my family, reading, dark chocolate, and taking pictures.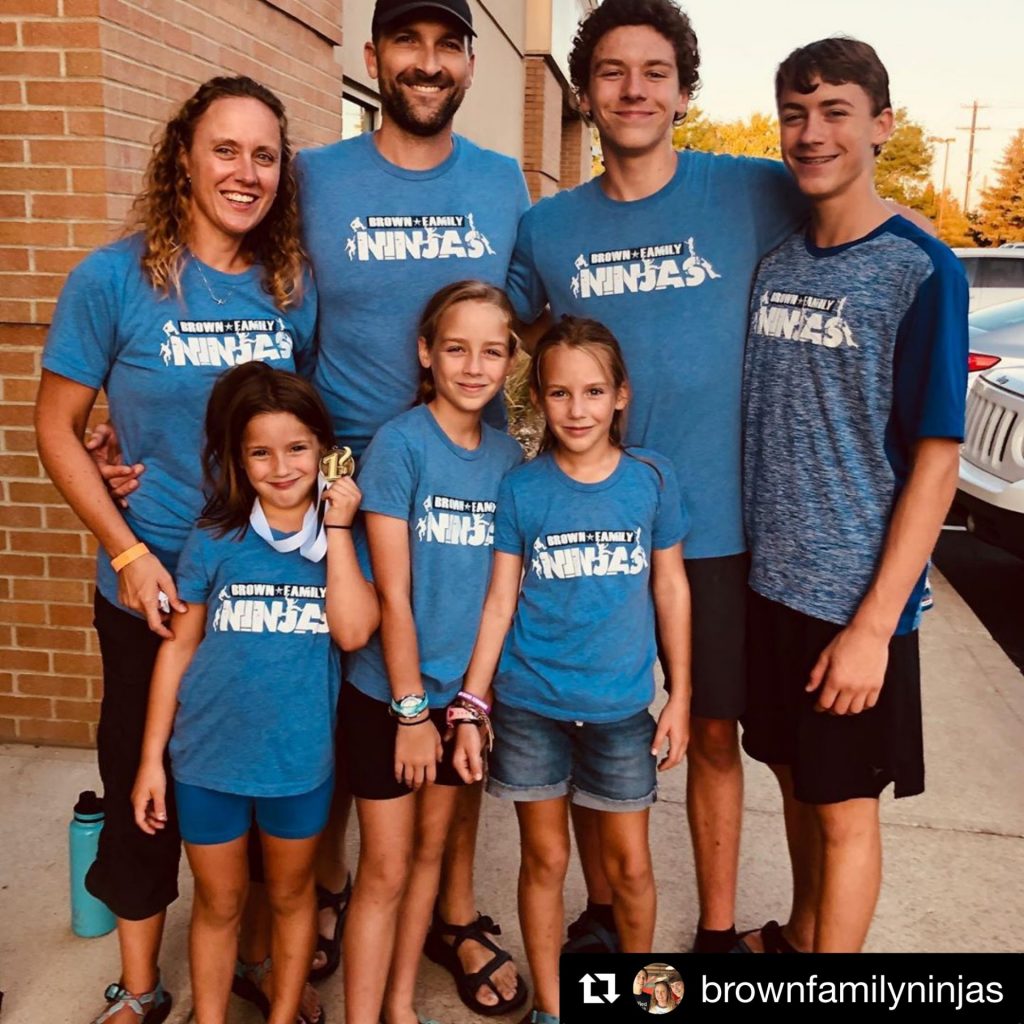 Jonah Brown
Ninja Warrior Coach & 

Assistant Coach
3 years of experience at Fortified Warrior

Hometown: Murfreesboro

Participated at New Frontiers camp for many years, and worked there the past year.  

Participated in Season 1 of American Ninja Warrior Jr 

Placed at 1st in 13-17 yrs Savage Race Spring 2019

Dead Hang record: 12 minutes

Continuous Salmon ladder rungs: 30

Loves: 

Jesus, climbing, ninja warrior, working at New Frontiers, being outside, spending time with family, and reading.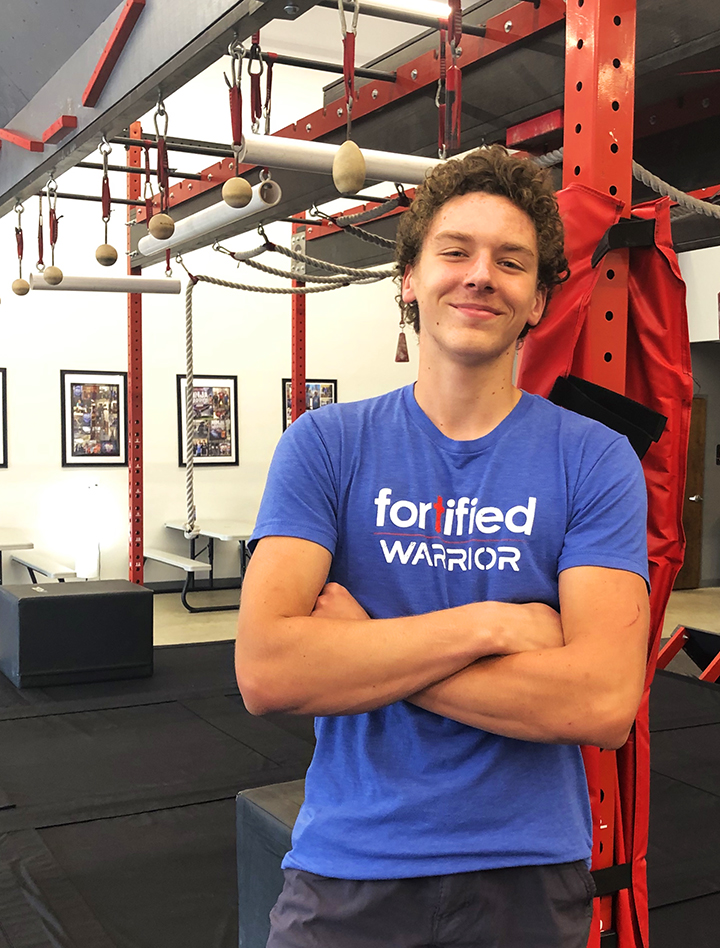 Caleb Brown
Ninja Warrior Assistant Coach
Trained at Fortified Warrior for over 3 Years

American Ninja Warrior Contestant 2019
Earned TOP 4 Finalist in Age Group in ANWJR Season 1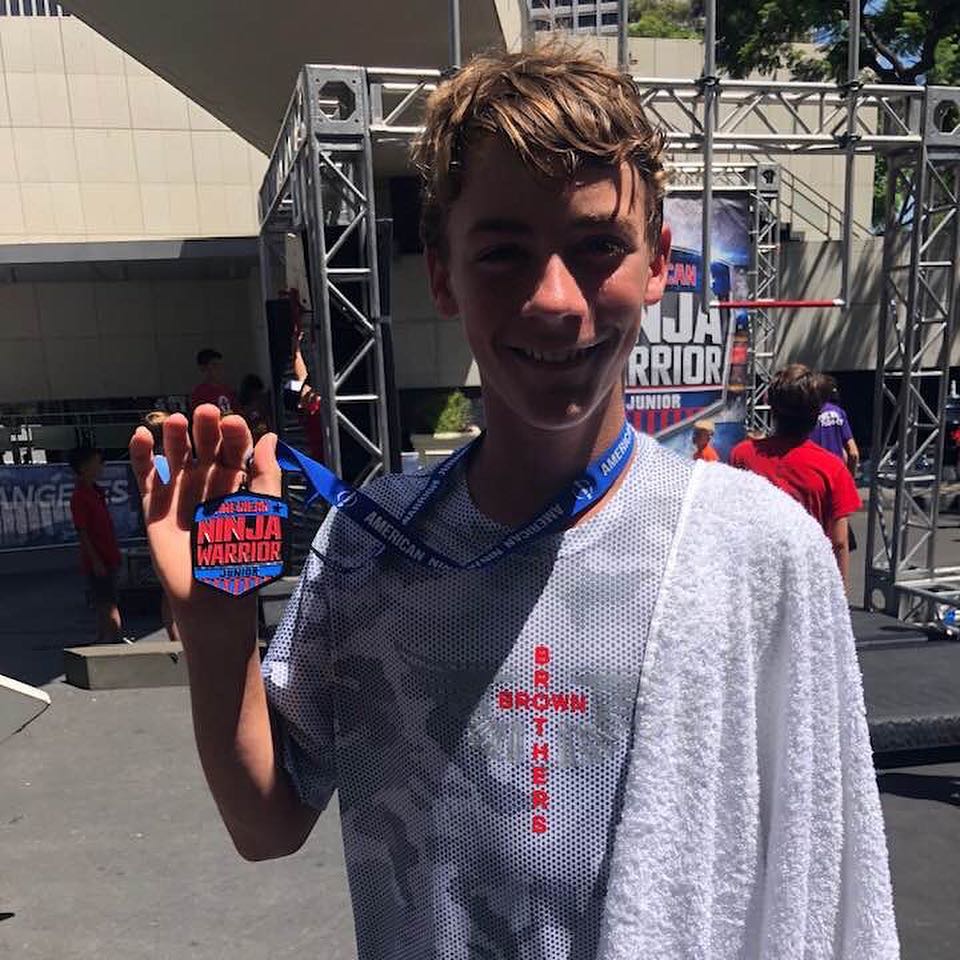 Rachel Beth Drake
Ninja Warrior Assistant Coach
Hometown: Lascassas, TN
Worked at Fortified for 1 year
Trained at Fortified Warrior for over 3 years
Accomplishments

2x UNAA Top 10 finalist, 1x NNL Top 10 finalist
Is qualified for NNL Finals 2020

Favorite Obstacle: vertical limit and cliffhanger
Fun facts

Did rock climbing for 3 years before getting her start in ninja
Has been homeschooled her entire life
Likes to go hiking
Dead hang record: 35 minutes on wooden rings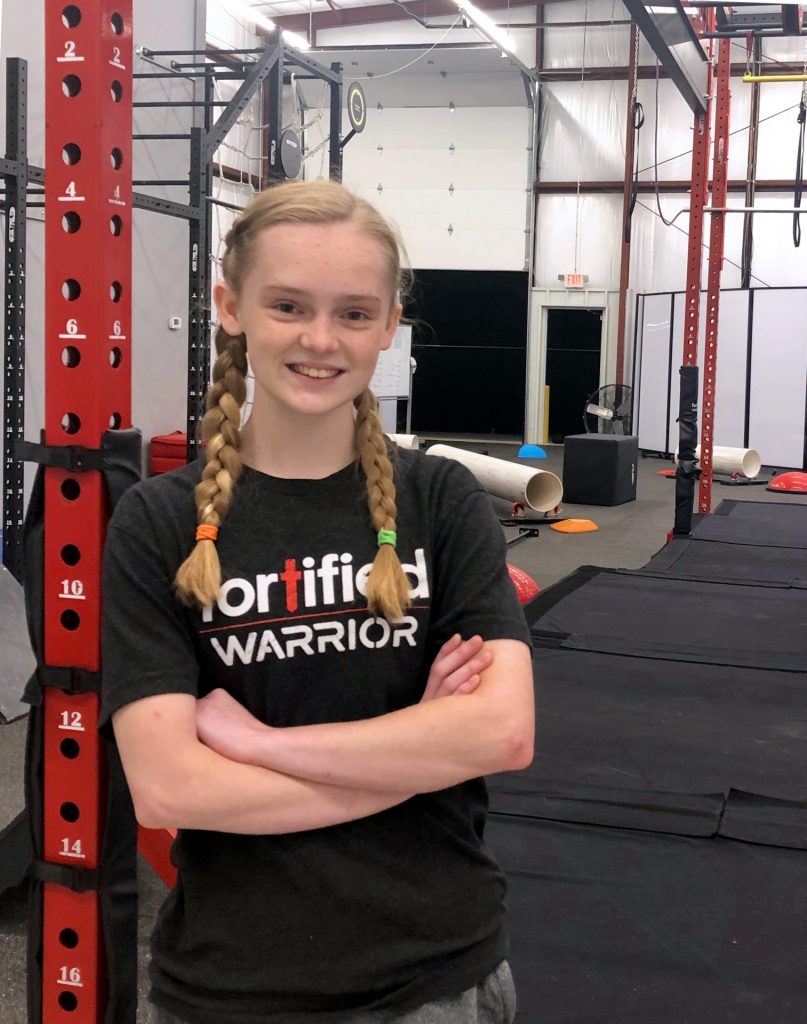 Rachel Brown
Ninja Warrior Assistant Coach
Worked at Fortified for over 1 year
Accomplishments

NNL Season 2 Top finalist – 2nd Place
Is qualified for NNL Finals 2020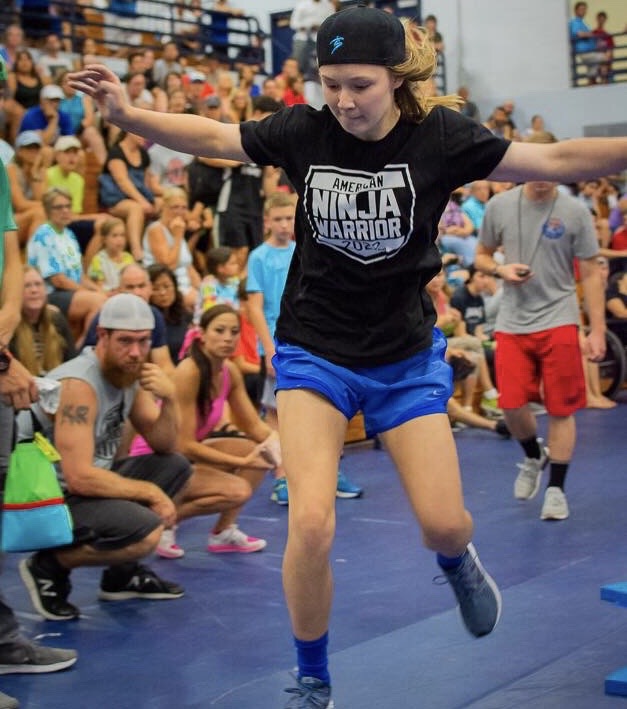 Elijah Browning
Ninja Warrior Assistant Coach
Worked at Fortified over 1 year
Contestant on American Ninja Warrior – Season 1 – "The Boss Ninja"
The only kid who has qualified & competed at all 7 National Ninja Finals (NNL and UNAA)
Won 2019 UNAA World Finals (13 & under category)
Won 2019 State Games of America 1st ever Ninja Challenge (13 & under category)
Point leader in the NNL 2017 & 2018
runs track and XC (for years) & plays flag football (9 years)
has competed ninja at 46 gyms in 24 states
loves building ninja obstacles with his Papaw, competing with his friends from around the country and training kids
finished 2nd 2019 Savage Race Pro 17 & under division

FOLLOW on YouTube & Instagram: Elijahthebossninja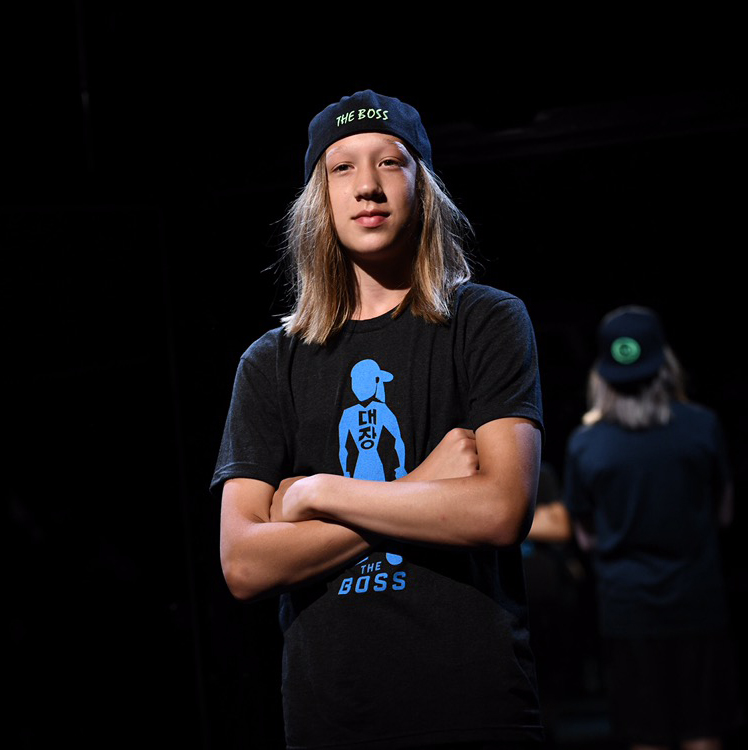 Josh Burns
Ninja Warrior Assistant Coach
Son of Wayne & Stephanie Burns, Fortified Fitness Owners
Helped build Fortified Ninja Warrior rig and obstacles with his family
8th Grade Student at Oakland Middle School
Honor Roll Student and Beta Club Member
Sports: Cross Country, Soccer, Ninja Warrior
XC Team Captain
Plays Piano and Drums
Involved in Advanced Honors Band & Pep Band
An every day runner – Run Streak: running every day since 3/17/18