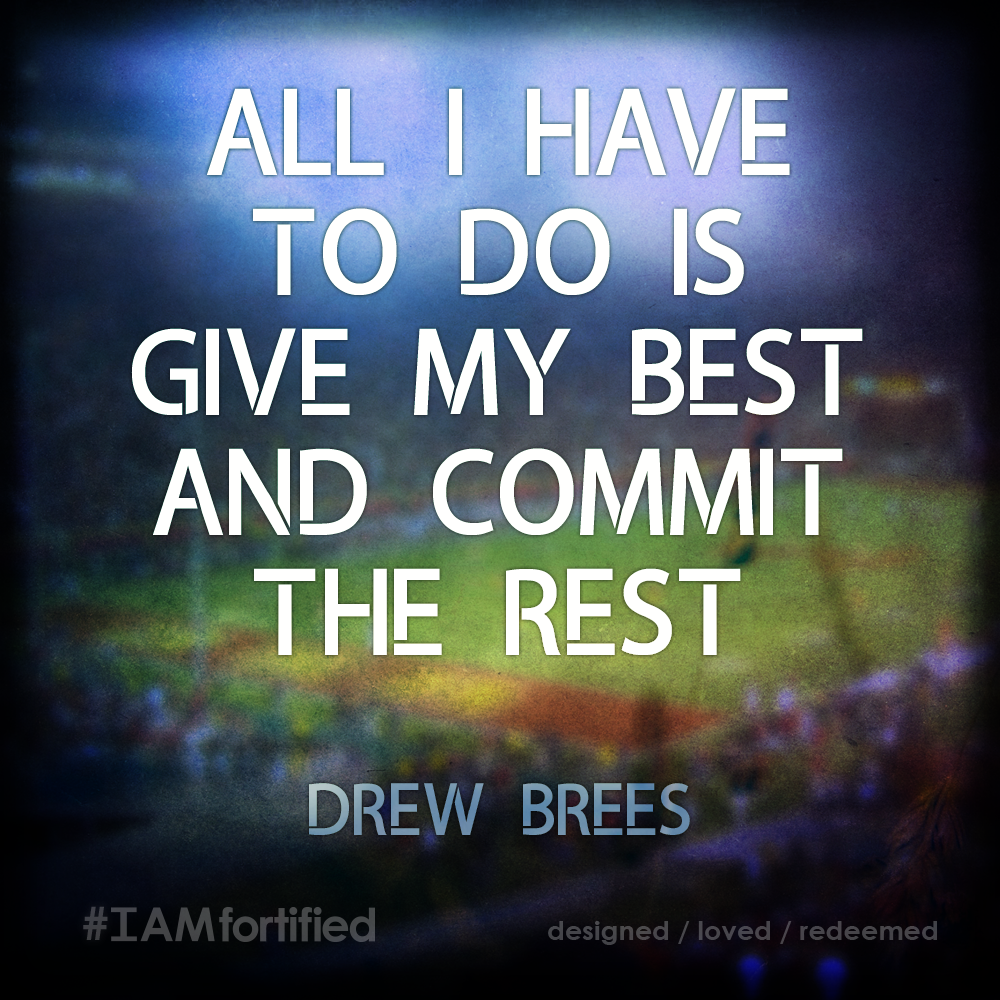 "I live for God, for the faith that I have in Him.
Knowing the sacrifices that Jesus Christ made on the cross for me and feeling like it's in God's hands,
all I have to do is just give my best, commit the rest to Him.
Everything else is taken care of. That takes the weight off anybody's shoulders.
It's to give you confidence to know that you've got somebody looking out for you."
– Drew Brees 
FULL Drew Brees Interview
---
Commit your work to the LORD, and your plans will be established. – Proverbs 16:3
Commit your way to the LORD; trust in him, and he will act. – Psalm 37:5
Trust in the LORD with all your heart And do not lean on your own understanding.
In all your ways acknowledge Him, And He will make your paths straight. – Proverbs 3:5-6
#IAMfortified   #LiveForHim